Digitally transform faster, smarter, and easier
From application and infrastructure monitoring to digital experience and application security, our platform leverages unified AIOps at its core to simplify cloud operations, automate DevSecOps, and integrate with all major cloud platforms and technologies.

Tanzu
Google Cloud Platform
Kubernetes
Azure
Amazon Web Services
Hybrid Cloud
Openshift
Enterprise
5 Tips for Outlook Server-based integration with SAP Cloud for Customer
Many organisations using SAP Cloud for Customer also use Microsoft Outlook as their primary E-mail tool. In this blog I want to share some tips based upon our experiences we have with implementing the groupware integration.
SAP provides two groupware integration tools for linking Microsoft Outlook to SAP Cloud for Customer: a client-based and a server-based add-in. Apart from the SAP provided integration tools, also several commercial implementations are available. Several blogs and help documents are available on the internet describing features, implementation and their differences.
In this blog I want to highlight a few aspects of the SAP server-based groupware integration, based on a recent implementation. After implementing, we noticed there are some features you should be aware of.
In our specific case, we decided we would not use automatic synchronisation of all emails and visits: several emails received in the user's Outlook are not relevant for SAP Cloud for Customer, and we did not want to clutter SAP Cloud for Customer with non-relevant emails. Also, we wanted users to stay in control which mails and visits would end up in SAP Cloud for Customer, in order to have these linked to the correct object (like customer, contact, Opportunity) in SAP Cloud for Customer.
Tip 1: Check which system is leading…
When creating a visit in Outlook, the Outlook mail server (either Exchange or Office365) is the origin of the visit when synced to SAP Cloud for Customer. When you subsequently change the visit in Outlook (e.g. change the time or location), you will have to click on the button 'Send update' to inform the participants. This is also what the users will expect. However, when you update the visit in SAP Cloud for Customer directly (instead of in Outlook), SAP Cloud for Customer will update the visit in outlook at the next sync interval, then mail server will send the update automatically to the participants (without the user being informed and/or pressing the 'Send update' button). Similar behaviour is seen when the invite is created in SAP Cloud for Customer and synced back to Outlook.
Tip 2: Handling of rejections
When sending a visit from outlook, the list of recipients is visible in SAP Cloud for Customer as well in the 'Attendees' block. When a recipient rejects the invite, this is visible in Outlook in the tracking panel. Also, the item is removed in the recipients (Outlook) agenda. SAP Cloud for Customer does not support this tracking, and therefore is not informed about the rejection(s). In line with above tip 1, this implies that when the meeting date/time is shifted directly in SAP Cloud for Customer, the rejected recipients also will get all the updates of the meeting (and therefore the meeting again in their agenda), which can lead to confusion and questions. If you have an OSS ID, check this influence item.
Tip 3: Handling of the mail body / notes field
The mail body of the visit invite in Outlook will be replicated into the Notes block. In the SAP Cloud for Customer Groupware Settings (tab Settings) you can specify whether the SAP Cloud for Customer Notes block will be kept in sync with the Outlook invite text or not, via the 'Freeze Description Fields' switch. If you do not activate this setting, any updates to the SAP Cloud for Customer Notes block is replicated back to the invite text in Outlook (and since this is seen as an update to the invite), also the initial recipients.
This is even more important since the notes section in SAP Cloud for Customer is also the logical place to store notes on the visit once executed – your personal visit notes could end up at the recipients if this setting is not managed correctly.
Tip 4: Use a separate key user field for internal notes
To prevent internal comments to end up at invite recipients, set up an additional key user field, e.g. called 'Internal Notes'. This is not automatically part of the sync to Outlook/exchange, thereby providing a safe place for internal business comments.
Tip 5: Pin the add-in to Outlook
This is especially interesting for users already using the outlook add-in for some time. Usually the add-in closed automatically when you switch to the next email. When using Office 365 and Outlook 2016 or higher, you can 'pin' the add-in to the main Outlook windows, so the add-in remains open when you click through the various emails in Outlook. This saves the user a few seconds waiting time per email.
SAP CX–Groupware Server-Side Email Integration: Make your sales team more efficient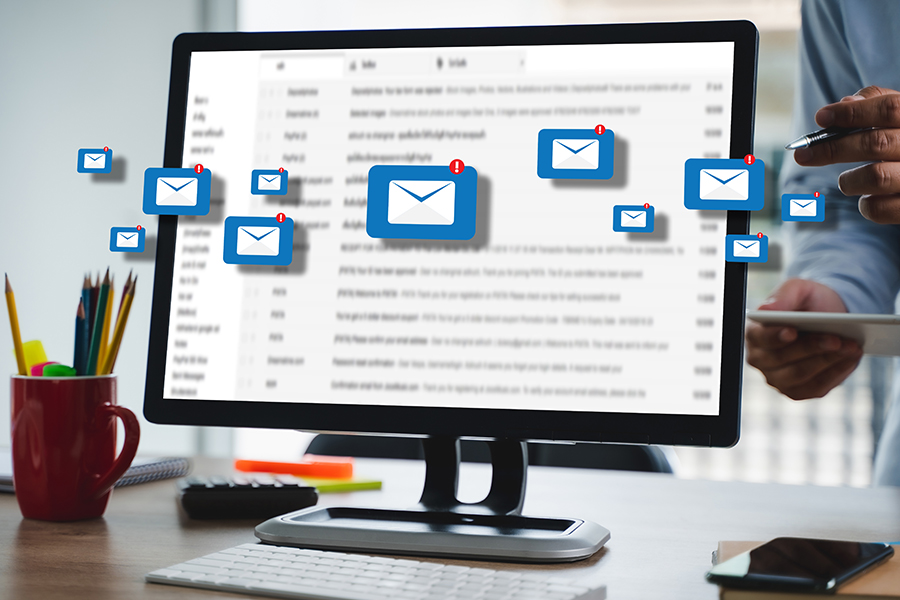 SAP Customer Experience (CX) customers frequently have Office 365 (O365) as their primary collaboration tool. Recently, my team had the opportunity to perform an end-to-end Sales Cloud implementation for one of our customers in the US. As part of the project, we performed groupware server-side O365 integration to help the customer teams easily manage the contacts that get assigned to them on SAP CX.
The basic objective of performing groupware integration is to synchronize accounts, contacts, tasks, appointments, and so on, with email accounts such as Gmail, O365, and MS outlook, on the basis of the Mailbox Access type (dropdown shown below).

Groupware Integration Approaches
Presently, there are two different approaches to perform groupware integration: the client-side and the server-side implementations.
It's not possible to enable the parallel usage of both these integration scenarios for the same user group as SAP does not support it. This just means that we can use either of these scenarios at a time to avoid duplication of contacts, tasks, appointments, and so on.
But then, it's quite possible for us to enable a group of users to use the client-side scenario while another group uses the server-side one, though SAP always recommends using just one of the scenarios at one time.
The client-side scenario involves installing Office add-ins on end user machines such as laptop and desktops, whereas the server side one involves the centralized deployment of Office add-ins and requires absolutely no IT admin and end-user involvement for installation.
However, the server-side email integration option is only available with the SAP CX Enterprise license version.
I'll keep client-side integration for another blog, since it's quite straightforward and can be performed by installing the add-in available in the download section of SAP CX. Just in case your organization doesn't have the provision for centralized deployment, you would then have to get individual installations done on your laptops and desktops to proceed with it.
Server-Side Email Integration:
The initial server-side groupware configuration can be performed by the administrator only. They can do this by configuring the settings at E-Mail Integration>>Groupware Settings.
Manage Organization: To enable easy user management, leverage user groups—referred to as the Organization—which allow us to define the type of mailbox, synchronization status, and the defined profile. This is also where different mail box types can be set up for different organizations (User Group) as per the business requirement.
Manage Profiles: Profiles are nothing but a collection of settings and parameters. Administrators can assign user profiles while provisioning user profile applications.
Provision Users: Once the profile and organization are configured, user provisioning can be performed.

And on the next page, select organization and profile and click on provisioning.

The user is now provisioned and the user name will move from the user list to the provisioning list.

As mentioned earlier, all the steps I've listed so far are to be performed by the administrator as centralized deployment.
User Setting
Once the centralized deployment is done, it is now time to perform configuration of end users at E-mail Integration>> User Settings. So this is the step where we will actually be enabling the CX add-in. What's more, this user setting also has the provision to start, pause, and sync. In case you wish to remove the synchronization at any point, you just have to delete this user name from the users list by clicking on the Delete icon next to that user's name, and it will be done instantly.
Server-Side Email Integration and How it Benefits Your Organization/Sales Team
Let's consider a scenario of a customer logistics business with offices at multiple locations. Usually, businesses assign multiple agents to works on such a customer account. And each agent would have their own specific contacts within the customer organization
In such cases, individual agents' contacts and transactional exchanges get synchronized individually, enabling each agent to retrieve the data pertaining to them only. And all this information can be viewed either from SAP CX or from Outlook, where the data gets constantly synchronized in real time. This makes it possible for the agents to communicate effectively with the customer teams thanks to the availability of appropriate information whenever needed. They also get to leverage synchronized emails, appointments, and phone calls against particular transactions (like leads and opportunities) to enable better communication with the customer account.
This helps the agent out by listing out all the previous conversations they have had with the customer in the form of activities against particular transactions – all at one place. Working this way enables effective time utilization of the sales team on the field.
An agent can remotely access either MS Outlook or SAP CX for any of this data as the data repository is maintained at both these places.
And now you see why Groupware server-side email integration is a popular feature used by many business sales teams. Don't you?
Conclusion
Groupware server-side email integration will make your sales team more effective in capturing data such as accounts, contacts, set-up appointments, manage tasks, and create leads from Office 365/Outlook in a faster way — when they are on the field or at the customer site. This eventually boosts your sales team's performance and organizational revenue.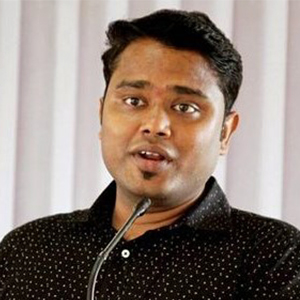 Author: Samadhan Pawar
Samadhan Pawar is a Managing Consultant — SAP Projects at Knack Systems with over 14 years of experience in multiple end-to-end SAP C/4HANA and SAP S/4HANA implementations and OS DB migration projects. He holds a Bachelor of Engineering degree in Computer Science and a Master's in Business Administration with a specialization in Information Systems. He is an SAP-certified C_TADM51_731 BASIS administrator, C_HANATEC142 SAP HANA Technology Associate, C_TADM70_73 Technology Associate—OSDB Migration, C_S4IMP_1610 Associate—SAP S/4HANA Implementation, C_C4C50_1805 Integration Associate, E_S4HCON_75 Technology Specialist—SAP S/4HANA conversion and upgrade, and C_CP_I_12 Application Associate—CPI, C_C4C12_1811 SAP-certified Application Associate in SAP Sales Cloud 1811, and an SAP-certified Application Associate in SAP Service Cloud 1811. Samadhan is also professionally certified in Oracle 11g OCP and Oracle RAC 11g.
Работа с контактами по продажам в Outlook
Контакты по продажам, синхронизированные между страницей SharePoint и приложением Outlook, доступны в автономном режиме. Это означает, что их можно просматривать и изменять как любые другие контакты.
В Microsoft Outlook откройте папку Внешние списки SharePoint, чтобы просмотреть свои контакты по продажам.
Дважды щелкните контакт, чтобы открыть его. После этого контакт можно просмотреть, изменить или удалить.
На вкладке «Контакт» нажмите кнопку Сведения о контакте, чтобы просмотреть сведения о контакте, полученные из системы SAP.
По завершении внесения изменений нажмите кнопку Сохранить.
Впоследствии при подключении к сети организации изменения в Outlook будут автоматически синхронизированы с системой SAP. Контакты по продажам в SAP, SharePoint и Outlook будут содержать актуальные сведения.