Technical Blog
Export Lotus Notes Calendar to Google | Two Easy Methods
Summary- If you are looking for a way to export Lotus Notes calendar to Google, then you are landed on the right page. Basically, here in this blog, we are going to discuss the best possible way to transfer Lotus Notes calendar data to Gmail
Well, we all know that Gmail is an extensively popular web-based email service that is used for both personal and commercial purposes. Overall, it has a simple interface that is packed with a slew of excellent features. Above all, Google Calendar takes the top spot because it allows users to quickly keep track of activities and share the calendar with coworkers.
Moreover, calendar can be used to set reminders and send invitations to the appropriate recipients. A person with access to the calendar can also make changes to it. There are times when an IBM Notes user needs to import the Lotus Notes calendar to Google calendar. This could be due to a variety of factors, including the need to manage all of the calendar entries, i.e., both Lotus Notes calendar and Google calendar in a single interface, or due to security reasons.
How to Export Lotus Notes Calendar to Google Calendar Manually?
Basically, the manual approach is a two-step process wherein first you need to export the Lotus Notes calendar entries to ICS format. Secondly, import the Lotus Notes ICS file to Google calendar.
Step 1: Export Lotus Notes Calendar to ICS Format
To begin with, launch the IBM Notes application on the system and hit the Calendar option
Now, click the View option and then calendar entries from the list
In order to export the required calendar entries, navigate to the File menu and select the Export option
After that, provide the location to save the resultant file by mentioning the file name and under Save as Type, select Calendar File(.ics)
After filling the required entries, click the Export button to sync Lotus Notes calendar to Google calendar
Step 2: Import IBM Notes ICS File to Google Calendar
Once the Lotus Notes calendar is exported to ICS format, now comes the time to import Lotus Notes calendar to Google calendar
Firstly, go to Google Calendar, hit Settings and choose the Import & Export option
After that, select the exported Lotus Notes calendar, which is in ICS file format to import by clicking the Import button
At last, you can easily view the IBM Notes calendar entries in the Google calendar
Amazing Fact for Thought!
In case, if a user wants to export Lotus Notes calendar to Outlook, then one can easily make the best use of Revove NSF to PST Converter tool. Moreover, with the manual method, it allows to export only single calendar entry at a time to MS Outlook. When there are multiple calendar entries, which needs to be imported to Outlook, a user has to dedicate a sufficient amount of time. Therefore, to tackle such hurdle, NSF to PST Converter is an effective option that performs the export process in no time.
Concluding Lines
Often times, IBM Notes users have to face a tough time in finding a reliable solution to export Lotus Notes calendar to Google calendar. Now, after reading this article, one can successfully implement the need to import Lotus Notes calendar to Google calendar by following the aforesaid steps in sequence. If there is a need to export Lotus Notes calendar to Outlook, then immediately switch to NSF to PST Converter for instant export process.
Conclusion:
In above article we have discussed how to configure your Gmail account in Notes client so to access the gmail e-mails in IBM Notes. Know the how the POP is configured for receiving incoming messages and SMTP configuration for Outgoing messages.
Idea to share:
If email users who are using IBM Lotus Notes want to move to another platform named Microsoft outlook with all their emails, contacts. In that case, they will need to convert notes nsf to outlook pst. By importing pst file to Outlook, users can continue their work and will be able to access to Notes items.
Before we proceed, let us have a look at the real user query for the same:
"Hello, my organization uses Google Apps for a long period of time. But, now we decided to export all data from Lotus Notes to G Suite account. Is there any method so that I can be able to perform this migration process without any data loss. Any suggestions would be appreciated. Thanks!"
Are you tangled-up in such circumstances? Do not need to worry you will get your answers here.
GAMIN capabilities Will Get you to the Google Cloud
GAMIN provides several ways of registering databases or users either through the Domino Directory, server or file import. The tool comes with a wide range of administration tools designed to send notifications, set migration cutoff dates, change the status of a user or database as well as send invitations. Scheduled agents that run in Feeders handle the migration process. They also compose statistical and summary information on migration profiles and agent log documents located in the administration database.
Best Yoga App For Personalized Yoga Programs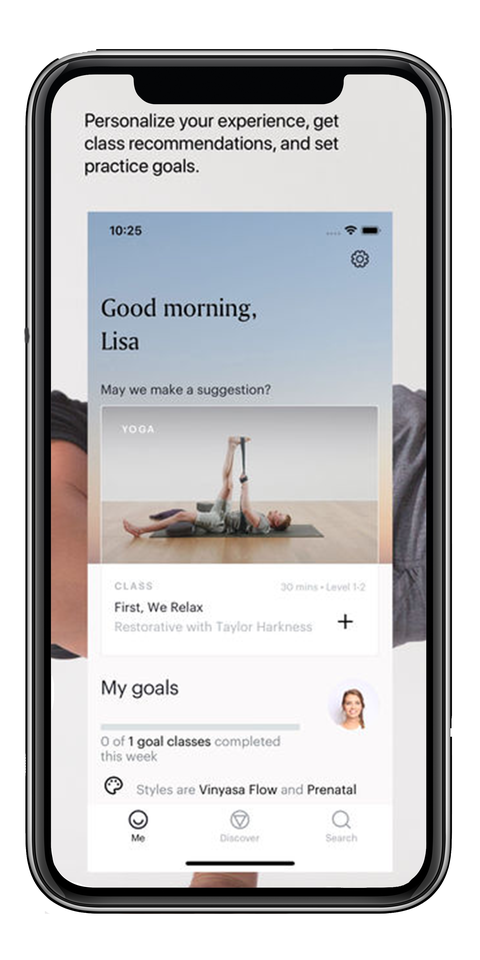 Price: $22.99 per month
Average rating: 3.8 stars
Number of reviews: 25.8K
One of the top-ranked yoga apps on the Apple App Store (its Google Play ratings aren't as high), Glo offers more than 4,000 classes led by star yogis like Kathryn Budig. Whether you're looking for a beginner's yoga class or a meditation session, you'll find an option on this app. The preferences are super customizable, too–you can also filter based on time of day, style, level, and duration. Or, it'll create a program for you based on your yoga goals. Want to finally nail that headstand? Feel what it's like to fly in crow pose for the first time? This is the app for that.